4 tags
5 tags
Last First Day of High School :D
Today was my last first day of high school, I wasn't too nervous actually, mostly just ready to get it over with… I drove Sarah and I at about 7am this morning thinking we would be early to get a good parking space. But everyone was literally already there, it was insane. Ended up parking in the worst spot in the parking lot just to be able to get out of the car and out of the mess of...
5 tags
4 tags
Now that summer is practically over
Summer is over, and boy, have I had a long one !? I ended school in Sweden on the 7th of June and returned home the 13th. But nobody at home was done with school yet so I had a two week extra long vacation. School starts this Wednesday, my final year of high school. Can't believe how weird that sounds. After not being at the school for a whole year I feel a lot of things have changed. ...
5 tags
2 tags
WOW!
A year ago today, I arrived in Sweden. Can't believe it, it feels like yesterday but still feels so long ago. Can't believe all the things I've done in that time.
Good news has arrived
A friend I met in Sweden, Isabelle Bosson has just received word she will be placed in Vashon Island. Yay!!!
4 tags
3 tags
4 tags
HEM IGEN I USA!!!!
jag är hem i väckert väckert usa igen! det känns konstig att vara hem så jag ska ta det lugnt :P
Alltid i mina hjärta
always in my heart.
5 tags
3 tags
SKOLAVSLUTNING! SCHOOL IS OVER! :D
As much as it pains me to be happy about this, school is finally over!!! It's over, June 7th 2012. I can't believe it's actually over, time really has gone quickly. I'm going to miss all of my friends, and all my teachers. They were all so nice to me and it is going to be hard to go back to my friends back in the US knowing I have made such good friends here in Sweden. I...
5 tags
Nice day to be at VÄLA!
Spent the day with Isabelle and Lena Bosson. We shopped at Väla from 10am to 12pm. Bought some new clothes, a new dress and a new shirt! It was a nice day to see them, they're so nice to me, :). We had Indian food for lunch, and gräddbullarian for dessert. They also bought me a present for me which was quite nice. Haven't opened it yet, will probably do that tonight. Tomorrow is my...
2 tags
Wedding Day, Wedding Day!!! :D
19 years my host parents have been married today, so we celebrate!!! :D congratulations. I also had them take spirit animal quizzes, Dad is a Wolverine, and Mom is a Crow. So fun!
4 tags
Sitting with lovely company
This weekend has been really great, last night we had Dad's brother and his wife over for dinner and for a nice evening. Today we had the family Bosson's over for a fika. Isabelle Bosson, their daughter is my age, really nice, and she's also going to be an exchange student… Now you're asking, where is she going? Answer: SEATTLE :D how awesome is that. I'm...
8 tags
Mother's Day at Sofiero →
Click on the title to see my pictures of Mother's Day at Sofiero. It was really crowded but the flowers and the greens were beautiful. Happy late Mother's Day for those in America but for those in Sweden, Happy Mother's Day!
4 tags
5 tags
5 tags
DANCE SHOWS!
These shall be my last dance shows of the year, :(. I'm so sad, but I'm quite glad too because it's been a good year in my dance classes. I made new friends, learned new dances, and lost lots of weight at the same time, :P. Tonight was the first of three performances, we performed "Candyman" by Christina Aguilera, "Work it out" by Street Dance 2 and...
4 tags
1 tag
Off to Stockholm!
Again in the morning, I am packing my bags again and headed off to Stockholm for a weekend of birthday celebrations. Ohhh sun, I hope you're there.
3 tags
Öland with Jennifer and Isabelle tomorrow
Off to Öland tomorrow so that means no posts until Sunday! :( No worries, there's something to look forward to and more pictures.
3 tags
5 tags
Full Weekend Ahead... Finally!
This entire week has been totally stressful for me, with my iPod being stolen, and lots of tests coming up. Also, I have been in total pain for the day because of my sunburn, I have now burned the same exact spot 3 times… You'd think I'd learn something called Sunscreen, hahahah sunscreen, who needs that… But as a consequence of no sunscreen do I face huge agonizing pain,...
3 tags
SUN SUN SUN!!! :D
Sun is out this week, 17 degrees celcius. Felt goooooooood! Got a little sunburnt today though:P We spent the day at the Carnival today, it was really fun, I took lots of pictures of Olle on the ride and actually went on it myself. Bad news, worst news ever in the history of my trip here. I actually, misplaced my IPOD and I'm pretty sure it was stolen… I was so freaking mad, and I...
3 tags
1 tag
Don't worry... I'm coming home to you soon
<3 <3 <3 oh miss maggie, of all the things you get yourself into. grass seems to be your favorite:p
2 tags
4 tags
District Conference
Argh, I'm going through a phase where I just wish people were here and could look at my life when I go through it so I don't have to blog about it:p 2390 had conference, big deal. blazers and all. rode the train to malmö at 12pm. we had lunch and shopped for a little while. i bought a sweden flag bikini. quite shocked i could find it. we interviewed on a stage about us and our...
2 tags
National Tests :O
Not much to update everyone on, there are 49 days left of school for me. Except for now we begin our dreadful "National Tests" everyone in the high school takes them whether your in 1st, 2nd, or 3rd grade. Since I am a second year here in Sweden we only have to take two, the math and the English. Sounds hard doesn't it?! Especially the English one:P we began today English. They...
3 tags
As they say... All good things must come to an...
I don't even know where to begin. We were having such a good time, the day they arrived seemed like only yesterday. Didn't even feel real, felt like a dream, them sitting next to me. But unfortunately, like I said, all good things must come to an end to begin new things. Now do I just sit here and wait for midsommar to arrive for me to go home? No. I can't do that, but you know,...
2 tags
Such a bad blogger...
I feel I have been super bad at this blogging thing. Days just fly by and I don't even think about updating my blog because so much is just running through my mind already. Here's a short recap: Sunday: We drove home to Helsingborg from Kalmar where we stayed in the Best Western. Looked at the Castle and then we ate Easter dinner with the family. Monday: We drove down to the bottom...
STOCKHOLM WEEK!
I have been away for a while and the reason of that is because I was in Stockholm with my family. We left Tuesday, the day after they arrived and drove to Stockholm. We stopped a couple times on the way and looked at my Mom's family history things. Hard for me to recall exactly the things that happened because I have forgotten now that it is so long ago. We stayed at the "af Chapman...
2 tags
After 8 long months... They have finally arrived...
8 months have gone by and I am finally going to see my family! I can't wait, Dad and I will leave at 11am to drive to Copenhagen, Airport and pick them up at 12:45pm, :D. I CAN'T WAIT!!!!
3 tags
ONE WEEK!
3 tags
2 tags
1 tag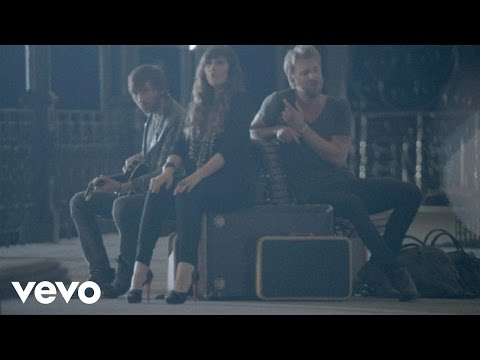 4 tags
Long time no post.
It's been a while since I had a last post, it's been a little uneventful until today. Frieda, my friend from Germany spent the night last night. We went to Väla and shopped a few things like my new blanket. Made out of fleece, we then ate McDonalds for lunch and headed into town. Looked around a bit there and then headed to Netto. There we bought some godis, chips, Ben &...
1 tag
Anonymous asked: Happy Happy Happy Birthday my dear international daughter!!!! You are missed a great deal and I am sprinkling tons of birthday wishes all the way across the Atlantic Ocean <3. I love you, Mommy xoxoxo
4 tags
GRATTIS PÅ FÖDELSEDAGEN! HAPPY BIRTHDAY TO ME!
Today is my 17th birthday. Doesn't really seem or feel like it but yes, I am now 17. They say 17 isn't really a year where things happen. Well, they're wrong, I turned 17 in Sweden, so that is something, :). Gonna skype my family in less than an hour! Birthday wishes over skype are nice. Then tonight we will have special birthday dinner with the Zillings. Should be super...
4 tags
Kony 2012
I know that this is all the talk these days but I felt I needed to write something about this. Part of the reason I have this blog is to document the things that happen to me while I am in Sweden. This, just happened to be one of those things that happen to affect me. Years from now, I'll look back at this blog and what the campaign hopes to accomplish should be. That's another...
5 tags
1 tag
5 tags
here comes the sun
We have had a lot of nice weather this week, sunny and blue skies, hardly any wind… I followed Mom to choir tonight after a long posponed action. Their singing was without a doubt, marvelous. They sang some English songs and some Swedish and they were both great. I was planning on going on a trip to Kiruna, which is way up North. Unfortunately I had missed the deadline to sign up, I tried...